UNTIL THE FIRST ANTIMAFIA-SEMINAR IN GERMANY!
November 18th, 2023, 9 am to 6.30 pm; Cologne, Germany
ABOUT US:
mafianeindanke e.V. is the only German association that explicitly focuses on OC problems and is committed to a free society without mafia and organized crime (OC). Since 2007 we inform politics, civil society and economy about the growing presence of the Mafia and OK in Germany, since 2009 we are registered as a non-profit organisation.
The association organises educational and information events for citizens, experts and institutions and promotes cooperation networks. We lobby for and participate in crime prevention projects and promote best practices at European level. We network activists, journalists* and academics with law enforcement authorities, judges, institutional and political representatives. mafianeindanke is a regular partner in major research projects funded by the European Commission.
WHO WE ARE

To send a signal against the Mafia, Italian men and women founded the initiative mafianeindanke. This initiative expressed the indignation of the many Italians living honestly in Germany. In the meantime the organisation grew and is deeply rooted in Germany's civil society. mafianeindanke is the most important NGO in this field. The organisation's goal was and is to inform people in Germany about the danger of Mafia presences and to find solutions to better tackle organised crime.
THE WAY WE WORK

We promote and strengthen the anti-Mafia movement in Europe.
We fight for a Europe-wide harmonization of laws for an improved fight against organized crime.
We raise awareness of the dangers posed by the presence of (Italian) mafia groups in Germany.
We offer advice to all interested parties.
We keep alive the memory of the victims of mafia crimes.
OUR NETWORK

Hundreds of thousands of people around the world are committed to fighting organized crime and corruption. Learn more about our network.
---
EVENTS:
mafianeindanke e.V. regularly organizes events. These include, among other things:
Readings
Panel discussions
Film screenings
Expert conferences
UPCOMING EVENTS:
Wir nehmen an der diesjährigen 24-hour conference on global organized crime teil und sprechen über den Aufbau einer Antimafia-Organisation außerhalb Italiens. Mehr zu unserem Beitrag: How to build an Anti-Mafia…
Jährliche ordentliche Mitgliederversammlung per Videocall. Nur für Vereinsmitglieder Eine persönliche Einladung inklusive Tagesordnung erhalten alle Mitglieder rechtzeitig per Email.
---
ENGAGE: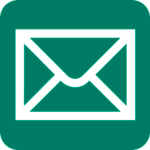 Newsletter
Our newsletter appears once a month and reports on important developments and news from the field of organized crime, including event information.
Donations
For more than 10 years mafianeindanke e.V. has been committed to crime prevention and the victims of the mafia. Support mafianeindanke e.V. with a regular donation.
Become a member
Join us: Sustain mafianeindanke for a society without mafia, organized crime & corruption, as an active member or with your financial support. Because together we can achieve more.
---